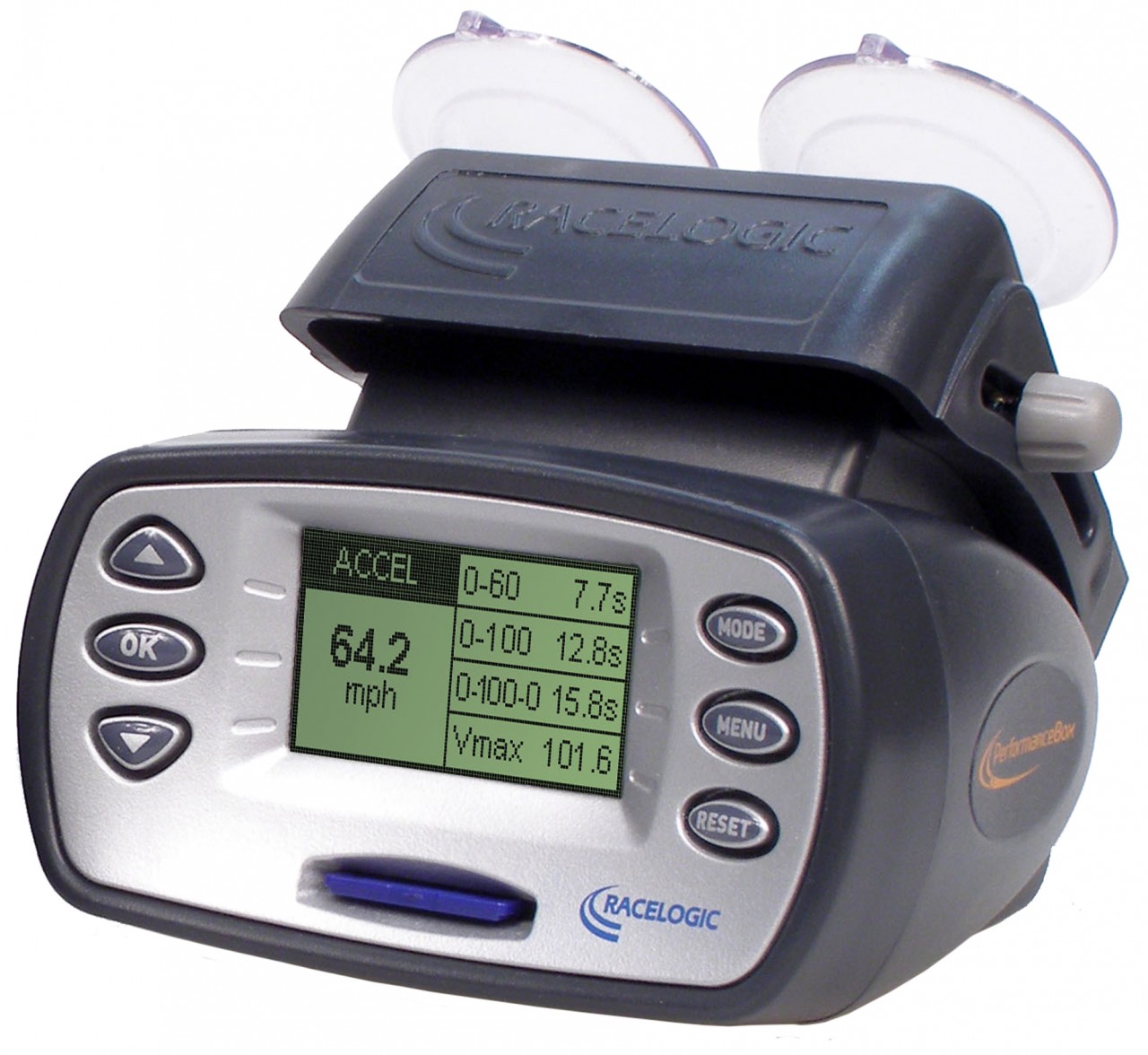 Performance Box 1 $570.00
PerformanceBox is a GPS based performance meter that allows you to measure G-forces, speed, lap & split times, 0-60, 0-100, braking distance and many more. The new Predictive Lap Timing function (live comparison to best lap) gives you instant feedback on your driving and helps you to find valuable improvements in your times.
All parameters are logged to an SD memory card ten times per second for later review and comparison.
PerformanceBox contains an integrated antenna, is compact in size and very easy to install.
Contents:
PerformanceBox 10Hz GPS data logger
Windshield suction mount and suction cups
In-car power supply - connects to 12V aux socket
Software/manual CD
Does not include 4GB SD card, USB cable, or Wall Power Adapter. If needed, please order PerformanceBox - 02.
Contents of Performance Box 1