The New Allison XR-2001 Race Boats


Competition Race Boats


Tested to have:
Quicker Hole Shot
Better Mid-Range Acceleration
Faster Top Speed
Better Ride
Better Handling
Driver Friendly
NEED WE SAY MORE?
---
Specifications



 Length Overall:..............20' 1"

Centerline Length:...........19'

Beam:........................84"

Molded Depth:................31"

     Aprox. Weight: Drag..............565-580 lbs

                   River Racer.......650-670 lbs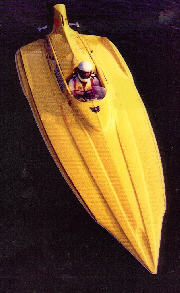 ---

Standard Equipment


All race boats are V-hulls and feature AME 4000 Marine resin, NPG gel coat, Kevlar Biaxial fiberglass, and high density PVC foam core in hulls and decks. All models have an exclusive aluminum reinforced high-density PVC cored transom with welded sleeves and stainless studs mounting the black powder coated aluminum jack plates.
All race models come in single base colors with decal accent pinstripes. All trim colors, competition base colors, special base colors, two and three color gel coat are optional.
All race models come standard with racing pulley-cable steering (Ride guide steering not available), and aluminum sport steering wheel with built-in trim switch.
The standard jack plate includes a choice of the 5", 6" racing positive tilt (for short shaft with racing trim), 6X8 short shaft, of F-1 racing ( F-1 mid section) to suit your special set-up needs.
The new drag cowl has an optional ram air induction kit available to duct air directly into the engine cowl for extra power.
---

XR-2001 Drag Racer

Std equipment for Drag Racer:
Single place cockpit
Racing bucket seat
Front cowl cover
Aerodynamic long race cowl
Models available for heavier classes
---

XR-2001 River Racer

Std equipment for River Racer:
Tandem two seater
Reinforced for river marathons
Two bucket seats
Front cowl cover
Rear fairing
---
Options Available:
Trim color solid on front and rear cowls (not two tone)
Two tone rear fairing or cowl
Trim color central cockpit section
Top deck stripes (or) side panels (each set)
Full two tone deck (one trim color - choice of combinations
Full three color deck (choice of combinations)
Trim color on hull wings
Two-tone hull ( choice of combinations)
Three color hull
Additional colors (over three) in combinations above
Competition base color
Deck only or Hull only
Deck and Hull
Special order (non stock) colors
Light to medium base colors
Trim colors
See color sheet for details
Racing cable steering (Mercury steering bars not incl.) STD all models
Hi-tech steering bars with pulleys and brackets (Merc) (not installed)
Second trim switch (installed on steering wheel)
8000 RPM Tachometer
Mercury 10,000 RPM Tachometer
Water pressure gauge 30 psi w/hose
Engine temperature gauge w/o sender
Choice of jack plates ( 5", 6" race positive tilt, 6x8SS, or Racing F-1) - STD
Ram air induction kit (ducting and hose) for F-1 cowl or SS cowl
10 gallon Drag race fuel tank
High efficiency starting battery
TT-925 light weight 22 lbs.
TT-1064 - 33 lbs.
Battery box or tray not included
Deluxe tube frame trailer with disc brakes - Standard on all Race Boats
---
Prices subject to change without notice.
---

Reynolds Racing and Marine, Inc.
1019 South Roane Street
Harriman, TN 37748
(865)882-9623--fax (865)882-6010
Ask for Glenn

Email: RRnMARINE@aol.com - Glenn Reynolds